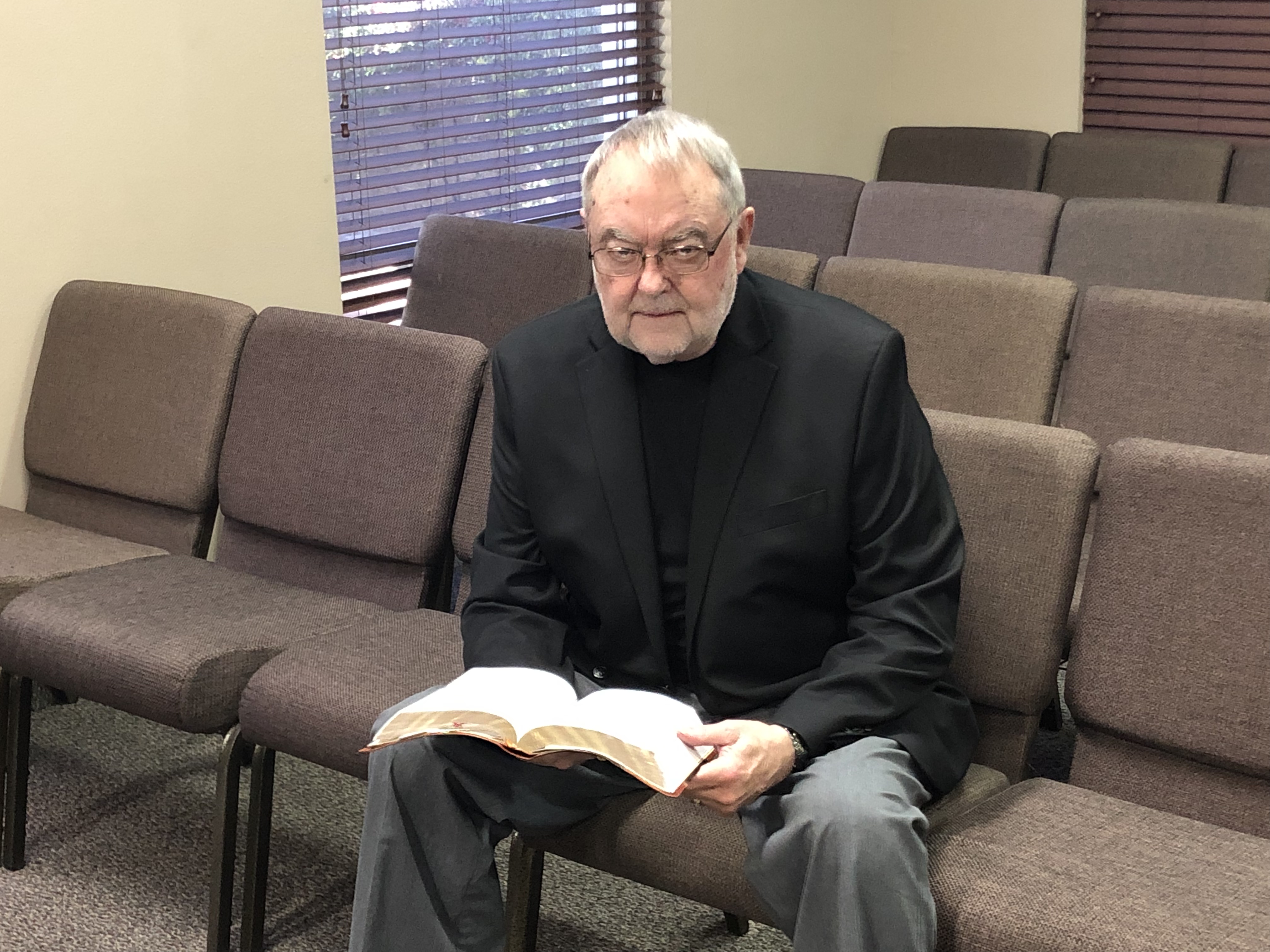 When I went to bed, it was drizzling rain outside and this morning that had frozen and it was snowing. I HAD to get to work!! Sooo, I started the car and let it warm up while I scraped the ice from the windows. WOW, I thought, this is bad. The sky is full of of clouds and now it is REALLY snowing hard. I backed out of the driveway and started on my way. The streets are nasty slick and I'm just inching along. There are cars off on the side of the road. Sure am glad I left early so I could be on time for work. Then I come to a little hill in the road and it was so slick I couldn't go any farther. Cars were stopped in front of me and they were stacking up behind me. I'm STUCK!! I look in my mirror and see a big sand truck coming. The cars started moving around and we got going. Finally I made it to work. By the time work was over, it had quit snowing and the streets were all sanded and I could make it back home. WHEW!!
I was thinking about this and life is kind of the same was. You get up in the morning, get ready for work, go outside to leave, and the world you enter into is FULL of sin. You inch along trying to find your way, people are "Off in the ditch" not knowing what they are going to do. Finally things become so bogged down you get stuck in the same muck as all the others. Now, what to do?? Try to get out by yourself? Talk to friends about it? Hey, why not talk to God? I remember reading in the Bible that He will never leave me or forsake me. Maybe I'll try talking to God and see if He can get me unstuck from all this sin. It's starting to help, I feel better already. Work is over and I'm ready to leave and head home. The clouds of sin are gone from my mind and the sun is shining. YAY!! Made it home and feeling much better. The difference is: The snow only comes around once in a while–Sin is there every day. The battle with it is every day. How we fight it is up to us. Do we succumb to it? Or, do we let God help us fight it? Don't let the clouds of sin get to you–turn to God and let the sun shine!!
SMILE God loves YOU!! Have a good day all.